YOUNGBLOOD 5404
| | |
| --- | --- |
| Continuing east the next house #5404 was the property owned and improved upon by the Golino's, the old Italian couple, and after they left the next occupants were Lopez, followed by the Nerio family, the ones who owned the airport land. | |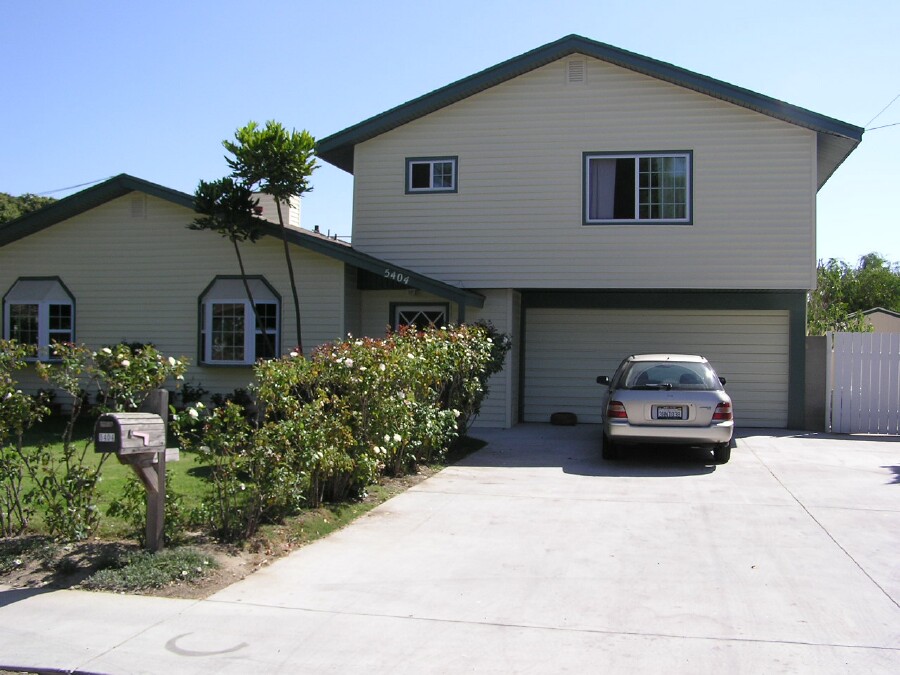 The place was improved with each occupant by the time Fred and Bobbi Youngblood, with their young son, Tye bought it in 1977. They also added on to the house and now it is a lovely large building, with an upstairs which commands a
good view of the surroundings After their divorce and for many years Bobbi would stage the neighborhood get-together. These were special occasions, like July 4th when we would all take food and she and her friends barbeque the best food. The children would have fun in her big backyard on the volleyball court, and or swim in her pool. A lovely place to play and Bobbi such a gracious hostess.
5404 can be seen in the background
of this 1958 photo.
The Runyard boys are standing next to their
new home, 5451.

Next

CONTENTS

Book: 2004
Web: 8-2012
Updated: 09/29/2013