Labor Day Weekend 2005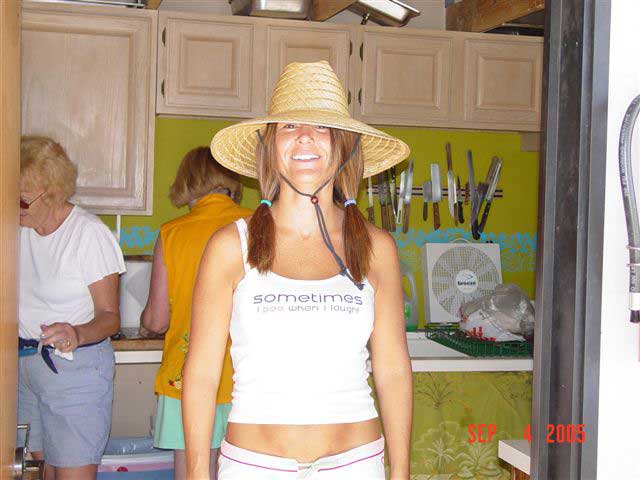 Looking good Sam !
( "sometimes I pee when I laugh" oh, that's good to know )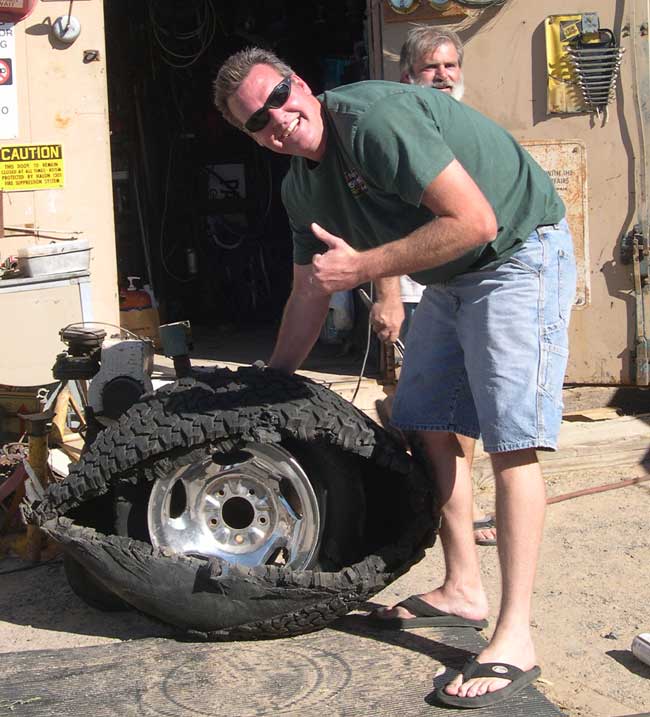 Whoa, nice tire you got there Scotty. Do you make those often?
55 MPH on a very hot desert hiway. Nice that Scotty had a spare.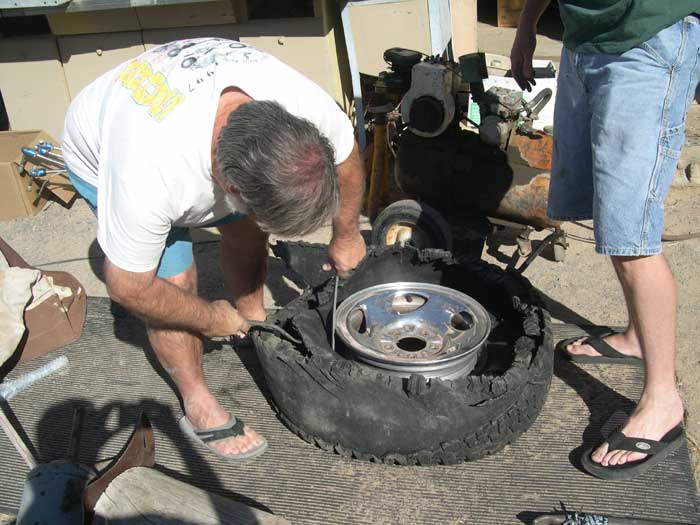 Steve, The human tire changing machine.
I was amazed how fast Steve had the old tire off and another tire mounted on the rim. I think
it was under 10 minutes !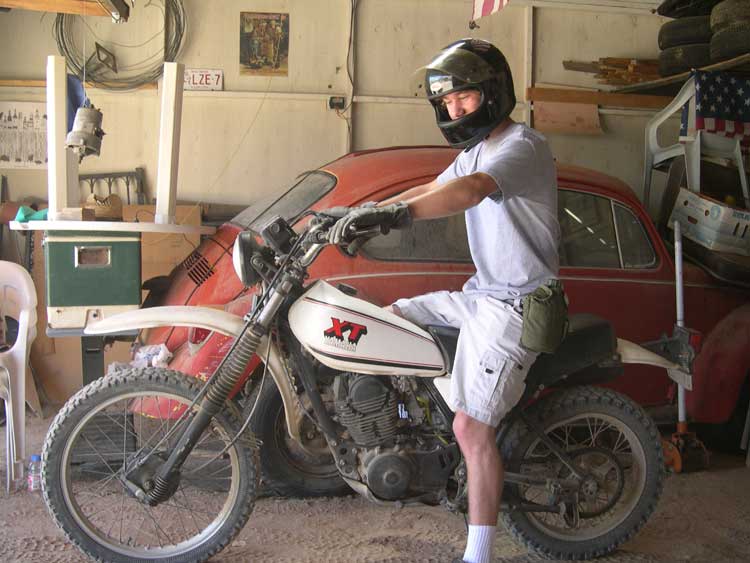 Joey tries on my 25 year old XT. He says it's heavy. I said, yes it is, but it runs !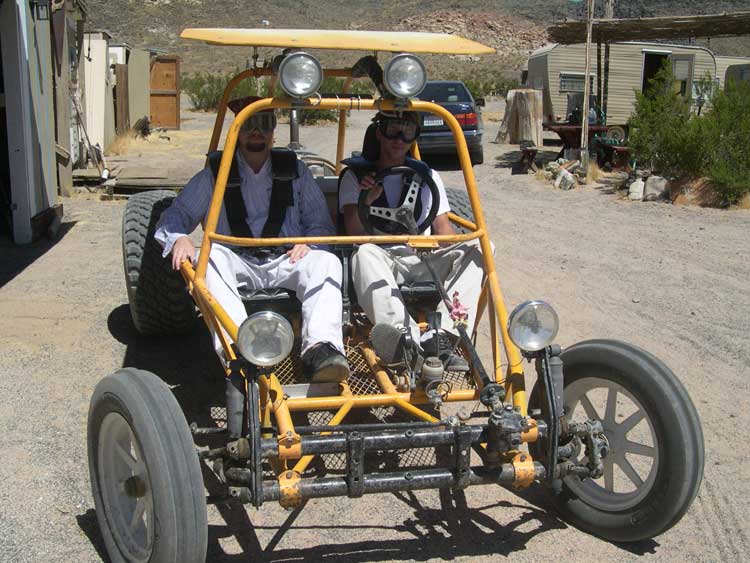 Travis & Art ready for a ride.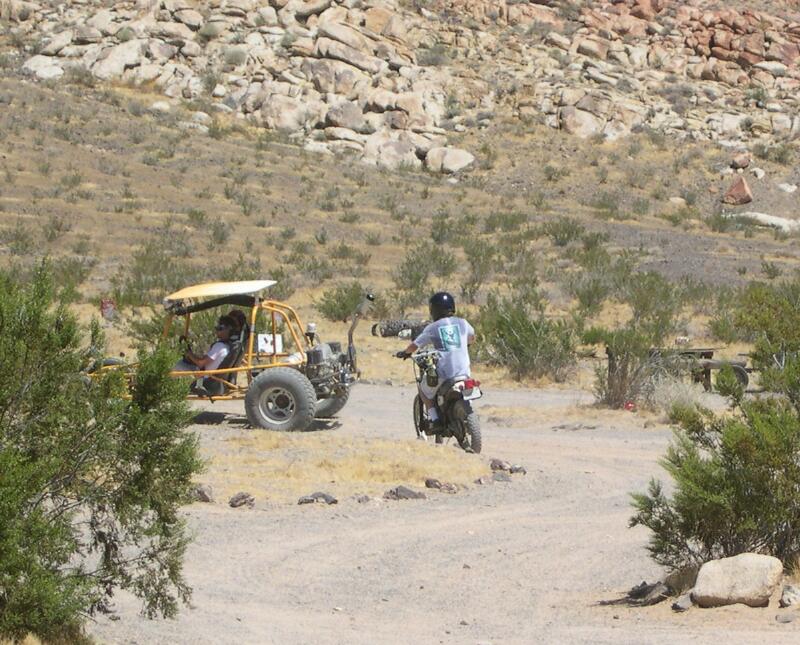 And they're off. This brings us to the end of another wonderful holiday at Steve's Place.
Thanks Steve & Linda for having us.




Looking: for a VW Transaxle.
Please contact me if you know of a "good" pre 73 VW swing axle type transaxle.
Thanks. John


Back


Created 09/17/2005
Updated 09/17//2005