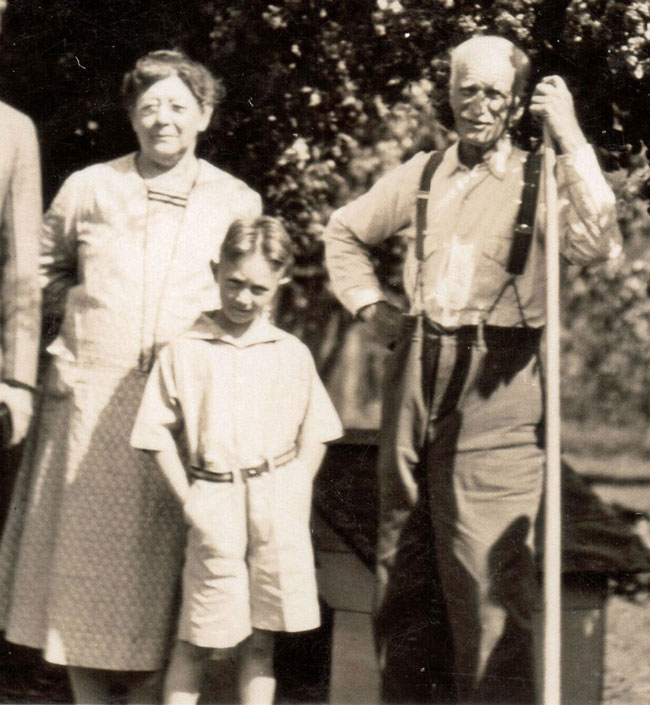 Cecelia & Edwin Runyard with grandson Bob ( RDR b1922 ) my father.
Picture taken about 1930-32
After Edwin retired as Market Manager in Medford, he moved to Gold Hill, Oregon
to fish and enjoy his last years ranching. Raising sheep and fruit trees.
Edwin James Runyard passed in 1937. Cecelia stayed on the ranch and passed in 1947.
They had river front property on the Rouge River. Across the river from what is now
"Valley of the Rouge State Park"