RUNYARD FAMILY
Gwen's Trip to the North West Territories, July, 2012
Page 1

Mom visits Her Parent's Collection.
The Tremain Collection

Between 1914-1919, Gwen's parents, Reverend Walter Spencer Tremain and Lottie Tremain lived in several Northwest Territories (NWT) communities, including Hay River, Fort Norman (now Tulita) and Fort Simpson. Spencer Tremain was with the Anglican Diocese of the Mackenzie River and Lottie Tremain was a teacher and photographer.

Gwen writes in her memoirs that before her parents left the NWT, people gave them many beautiful gifts to take with them. Through her parent's memories and regard for the time they spent in the NWT, Gwen inherited a feeling for the people, places and time embodied by these treasured family objects. As a child many thousand of miles away, Gwen remembers that she "used to bring out all those glorious works of art and play with them, but I was always careful not to harm them as they were, even then, so precious and so beautiful". She says her dream was that the items would return to the North so that young people could see them.

LINK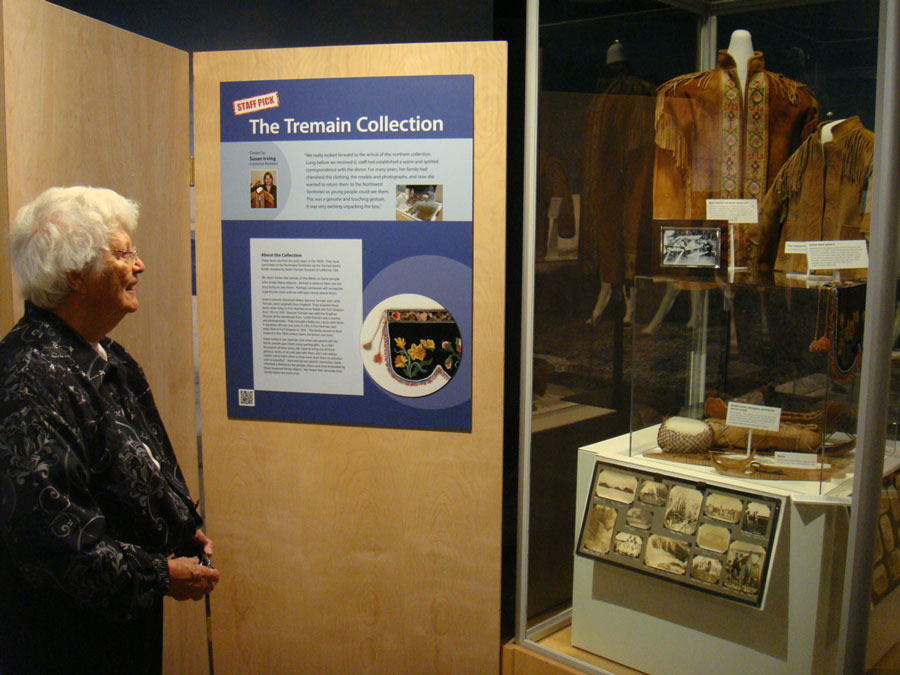 The Prince of Wales Northern Heritage Centre houses the museum collection of the Government of the Northwest Territories.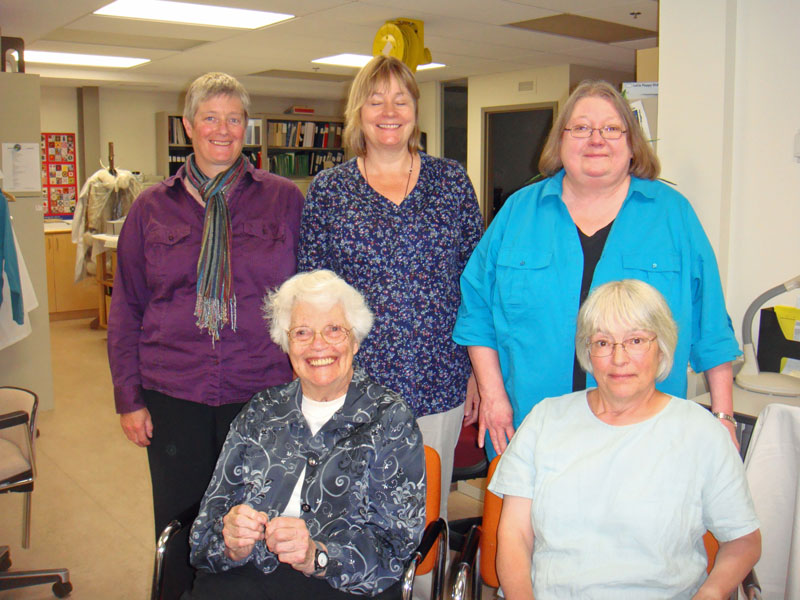 Mom was so happy to finally meet the people she had been writing to and emailing for twelve years!
She had been coordinating with the museum staff to have her parents gifts returned to the
Northwest Territories, Canada.
Left: Barbara Cameron, Susan Irving, Joanne Bird, Gwen Runyard & Pat Freeman.
Photo: July 19th, 2012

NEXT

BACK

Created on 02/03/2013
Updated on 12/22/2016