John E. Runyard's
RUNYARD FAMILY GENEALOGY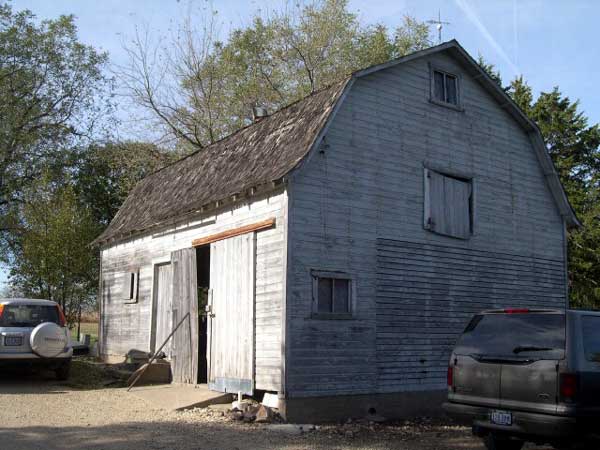 This is one of two barns built by Runyard's in the 1860's, Austin b.1831 &
Alfred b.1835. This is a 2003 photo I took when visiting my Great Grandfather's
Waverly Iowa farm with Pop & my brothers back in Oct 2003.
This crumbing barn is scheduled to be taken down in 2004.
I was very happy to see and touch it for myself.

More site / barn pictures HERE.
Created on 12/013/04
Updated on 03/26/2011