John's Desert Motorcycling Page # 4,
Steve's Place
A few pictures of our motorcycle gang. All the pictures on this page are taken from my video camera and then transferred to my computer through "grabber2", much like the snappy. The DPI is not real great but at least I don't have to haul two cameras around. As a bonus, the files are small so that they will load fast on the web pages. Now, on with the show !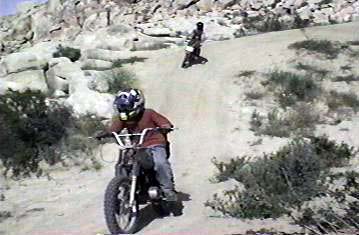 Travis on Hodaka followed by James on a Yamaha 80.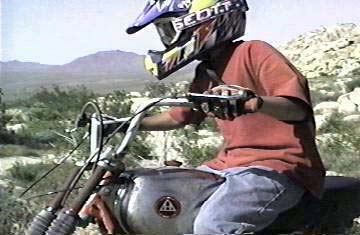 Travis on the 1969 Hodaka Ace 100.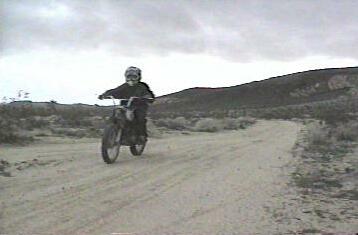 After a rain, the trails are perfect. No dust and great traction.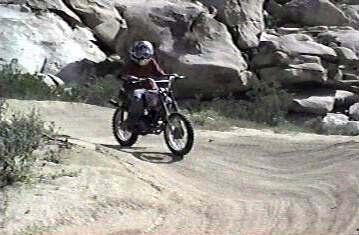 Travis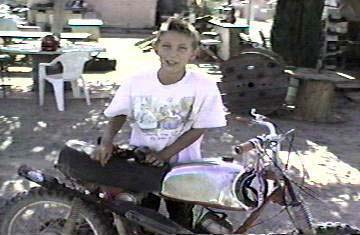 Travis with his Hodaka. This year we found a nice used
Yamaha YZ80. Travis hasn't ridden the Hodaka since!
Can't blame him, that YZ is like a little rocket ship!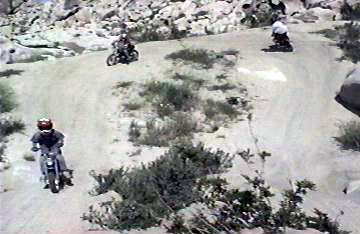 Round and round they go, with Joey Toey in the lead.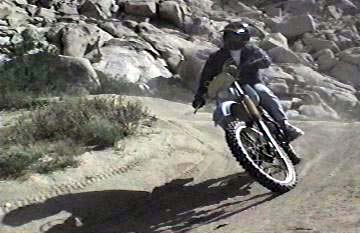 Eddie rounding the curve with his aging Yamaha YZ 175.
( what am I talking about, my XT is 7+ years older than his ).
You are #
as of July 11, 1998

Updated: 7/23/2006, 1/12/2017

Formatted for 800 x 600 Display
550