"WaterLess Canyon Ride"

Page 2
Steve's Place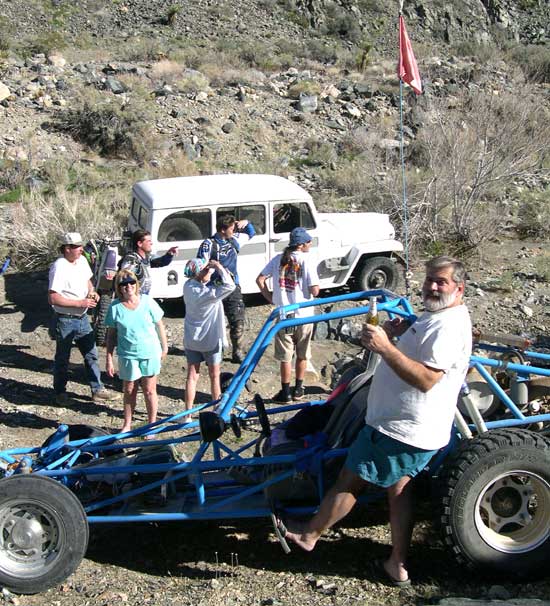 We arrive thirsty.
Everyone looking, where's the stream ?

Easter egg hunt? No, just looking for the water.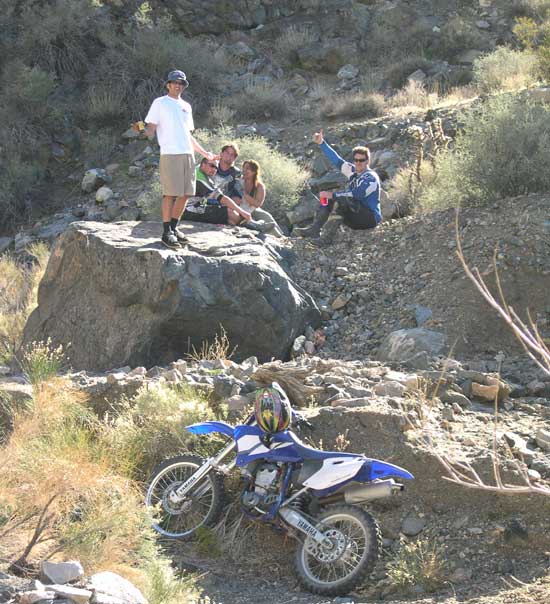 Hen Rock.
You should have heard the cackling going on up there.
( L to R, Brian, Ty, Danny, Cynthia & Ben )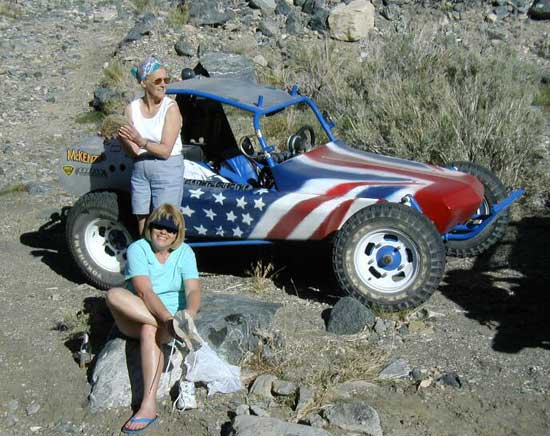 Yvonne & Linda go rock collecting. Linda finds more than rocks...

Page 3 of WaterLess Canyon Ride
Back to John's M/C, Buggy Adventure Steve's Place Index

Back to Main Runyard.org Index

March 18th, 2004
Updated March 18th, 2004, 1/10/2017

Formatted for 800 x 600 Display
1022