John E. Runyard's Collection: Old Pirate Lane, Huntington Beach, Ca.
"The Horses of Old Pirate Lane"

Supplement to Mom's Old Pirate Lane Book
Page 2
A Runyard Family 1962 Christmas card.
Richard on Nugget, Bruce standing with dog & Cookie.
Robert & I on Bronc.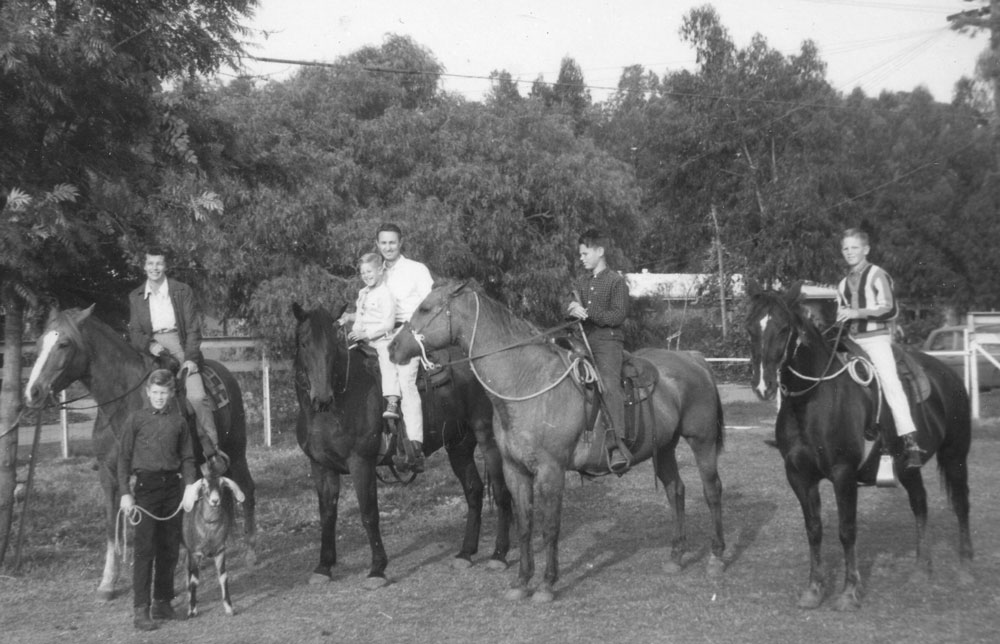 1963 Christmas card taken at 5412 Old Pirate Lane, next to the Pepper tree.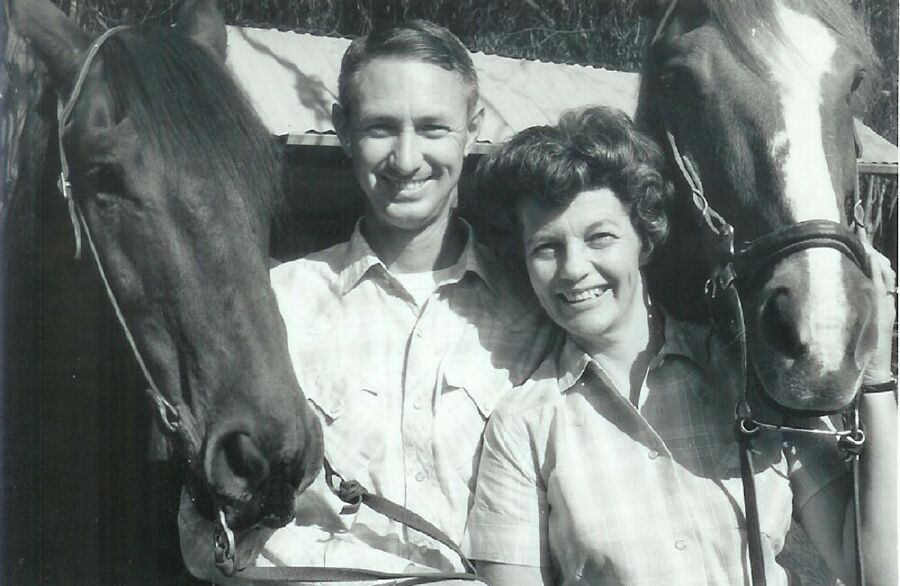 Mom & Pop, the horse years. ( I love this picture :~)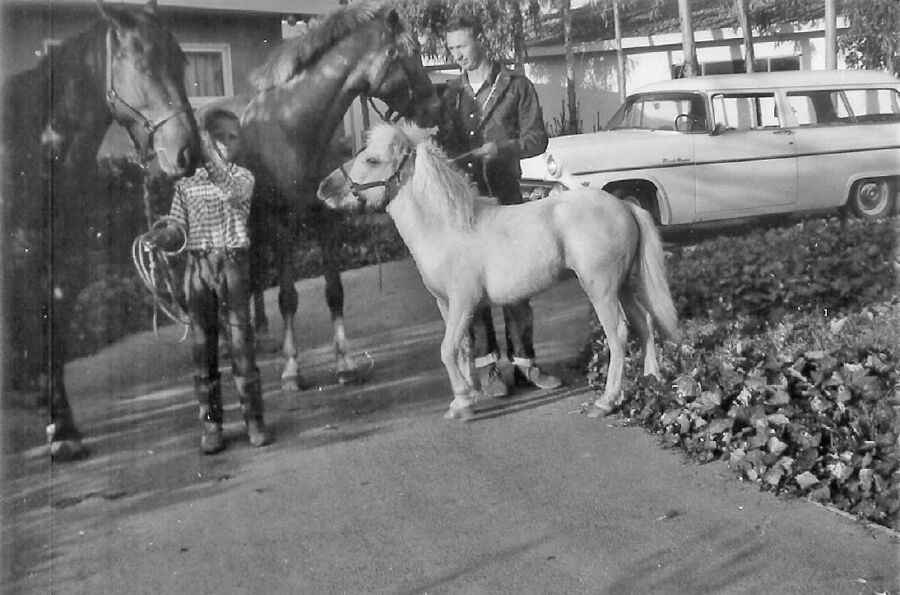 Bruce with Bronc, & Pop with Nugget & Sugar.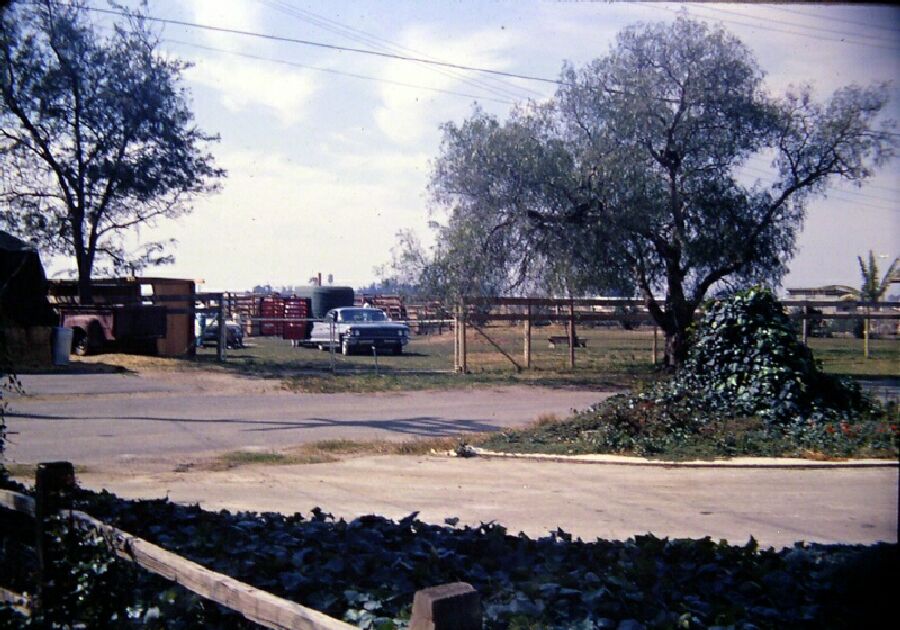 Pasture at Steverson's property, ( 5412 & 5402 ) and the Pepper tree.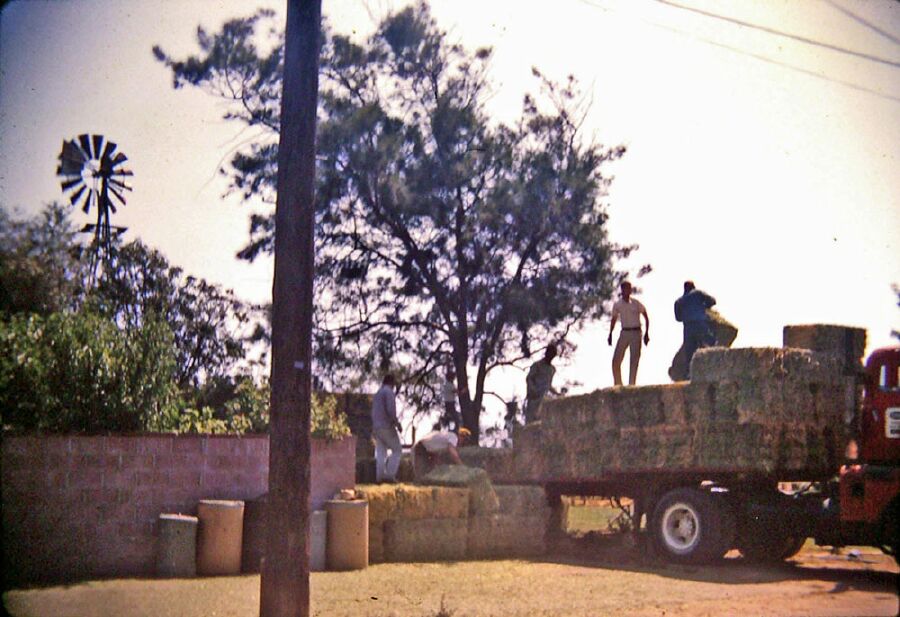 Off loading hay, probably from Midway City Feed.
The barrels are grain for the horses & chicken feed. And heavy!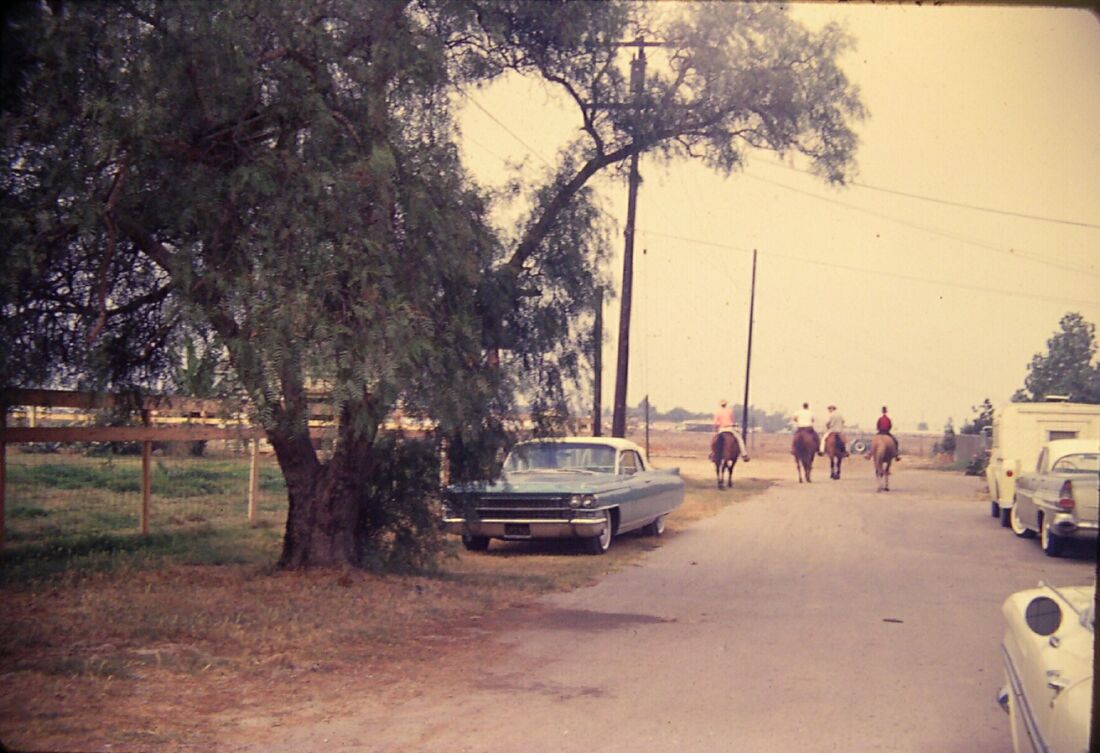 Scene we'll never see again. Riding off to the Meadowlark Airport.
See this spot in the year 2012.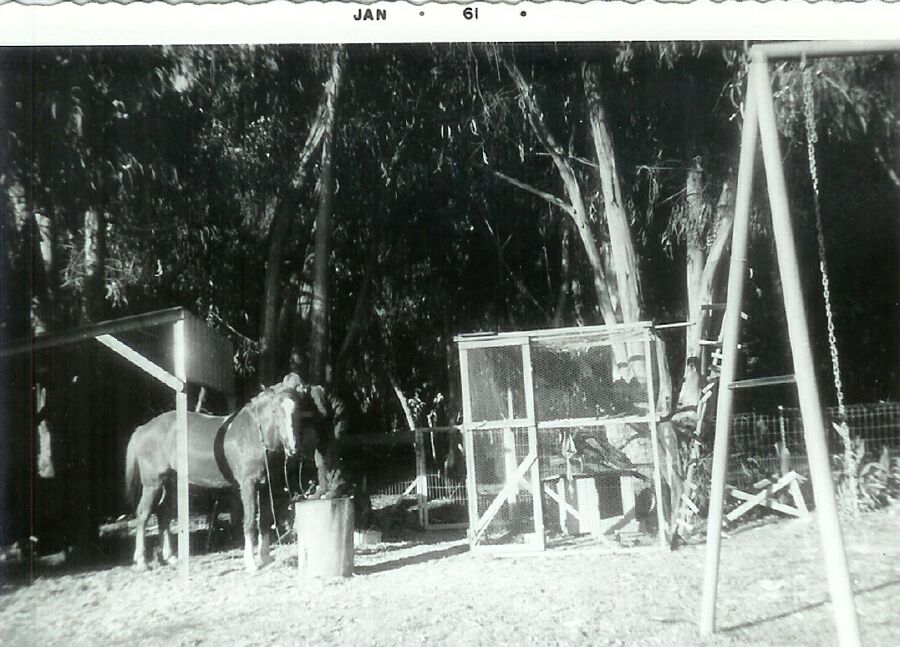 Early corral at Runyard's. I remember that stump. Nice tall one.
We needed it too, we had short legs back then!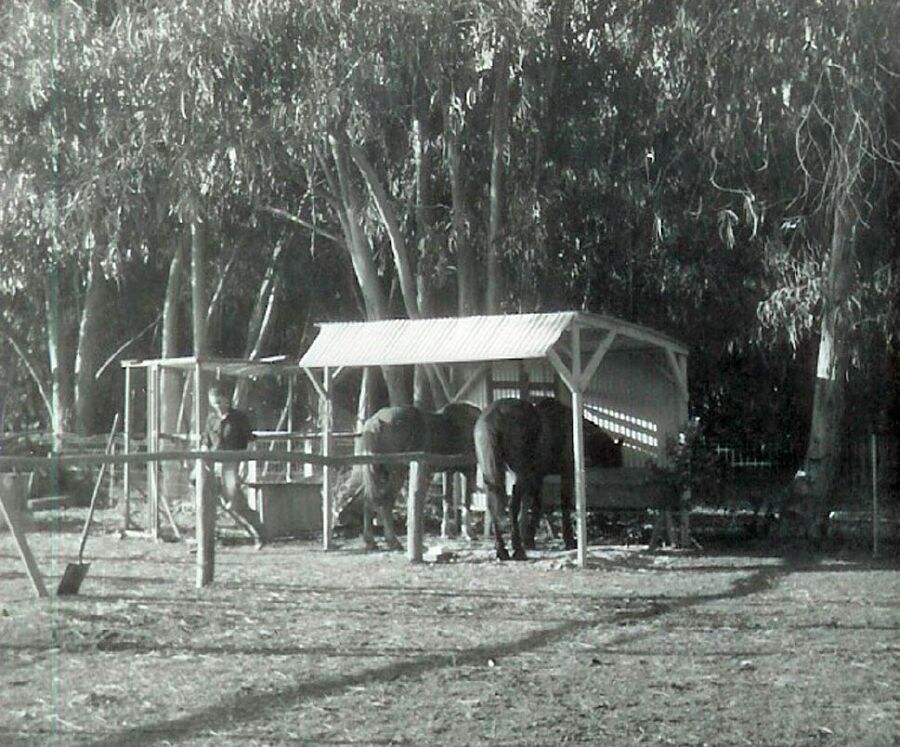 Later, main shelter was moved and remained here.
Looks like Pop just fed the horses.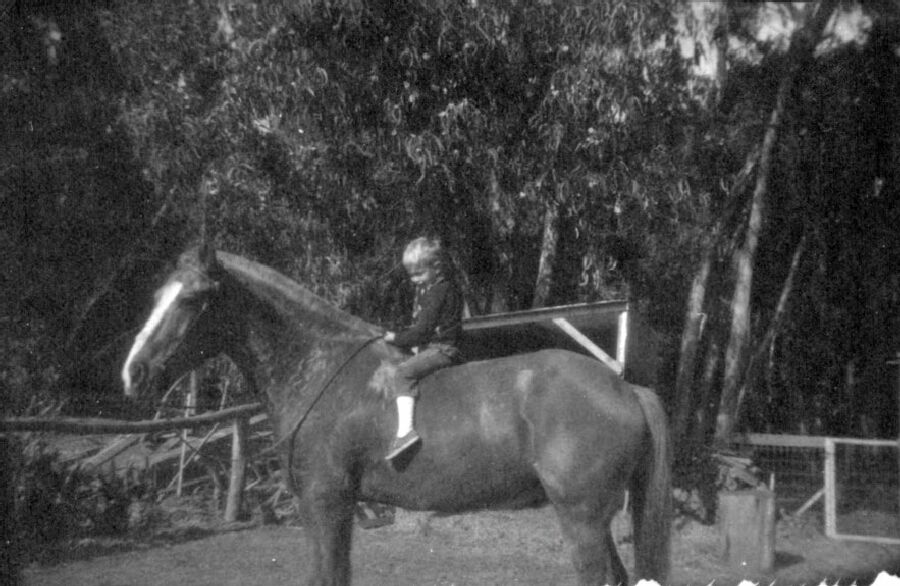 Yours Truly, on Nugget.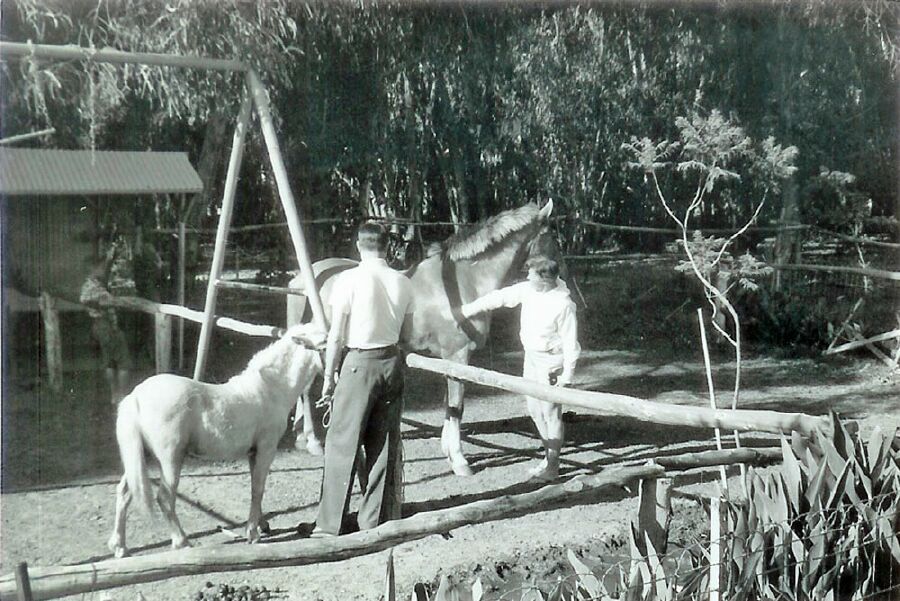 Family friend & Mom. Looks like Robert leaning on the rail.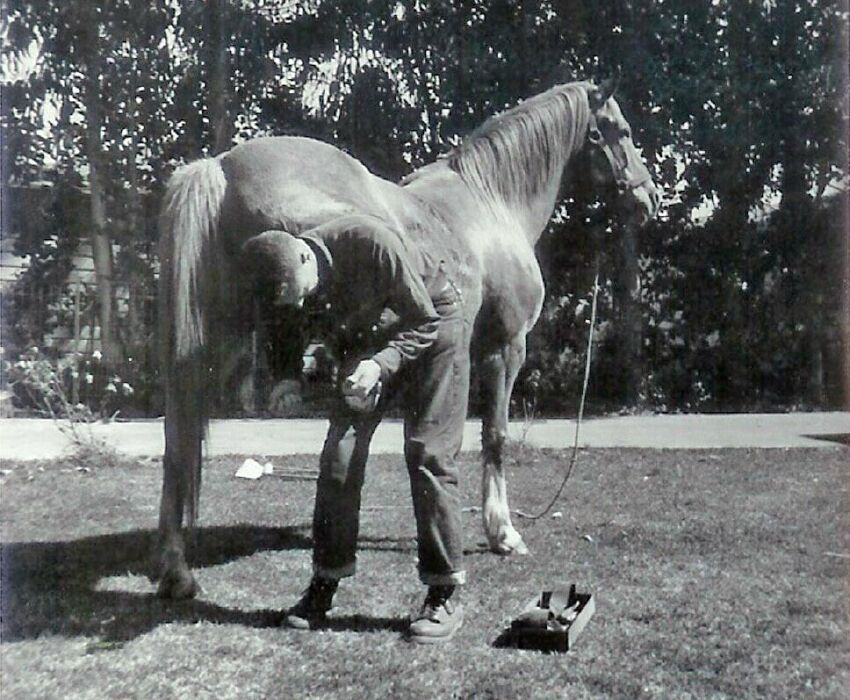 Pop trimming Nugget's hoofs.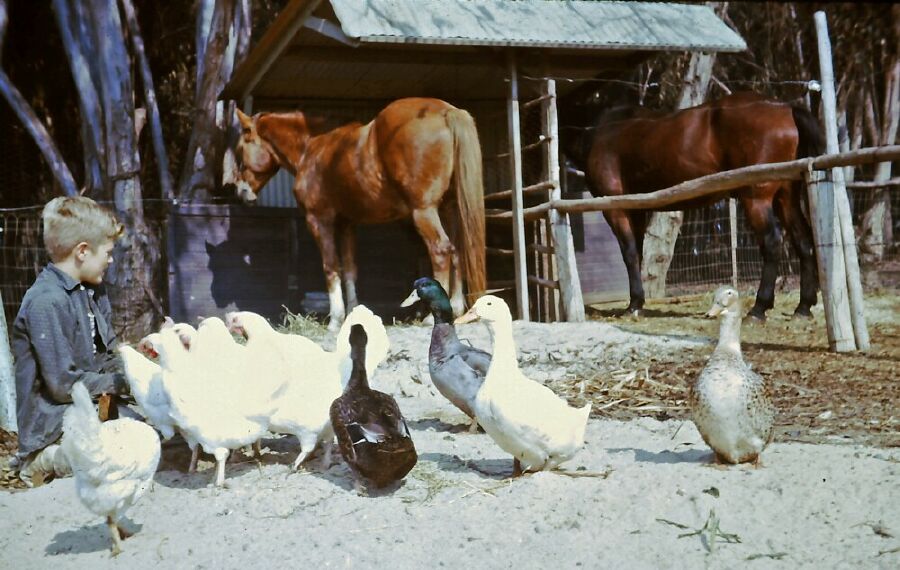 Richard with the gang.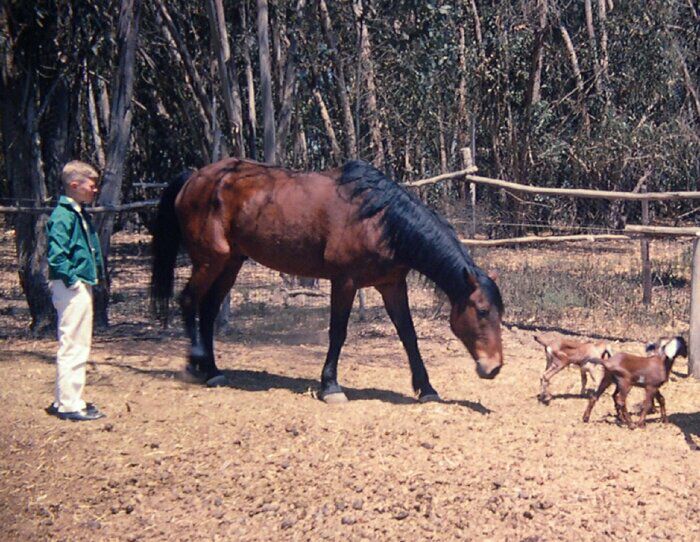 Richard and his 4-H goats.
Looking Northeast, toward Meadowlark Golf Course. The grove was 90% thicker back then.
It was Wizard of Oz forest dark. Spooky cool. You'll notice that the other grove
photos fade to dark too.


NEXT

INDEX

Created on 11/30/2012
Update: 09/07/2013