John E. Runyard's Collection: Old Pirate Lane, Huntington Beach, Ca.

MEADOWLARK AIRPORT Page 3

Pictures of Meadowlark Airport, Family Photos





1959. Looking North toward Heil Ave. Eucalyptus grove on right. No houses North of Heil.
Aging photos. Many turning red with age.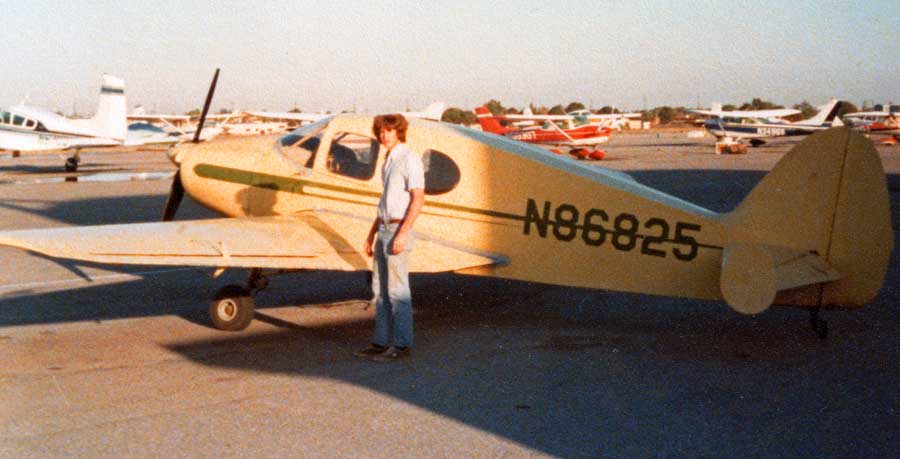 Yes, that long hair is me, standing next to Ralph Rick's '46 Bellanca, about 1976-78.
Ralph parked his plane next to their house at the end of Old Pirate. Even had a little gate in the fence.
Ralph remarked that his airplane was parked closer to his house than his car was!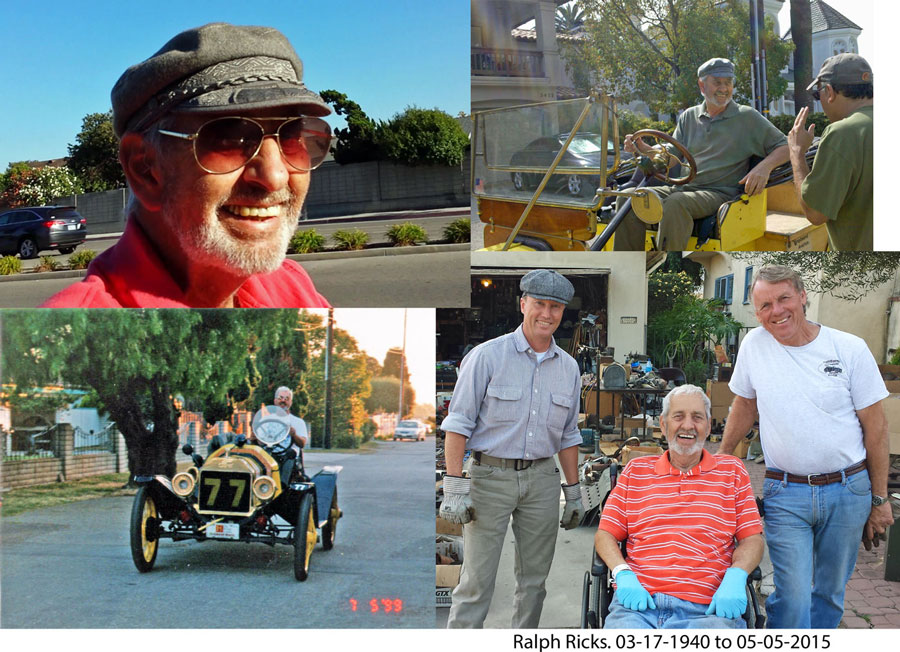 Ralph passed in 2015 from ALS.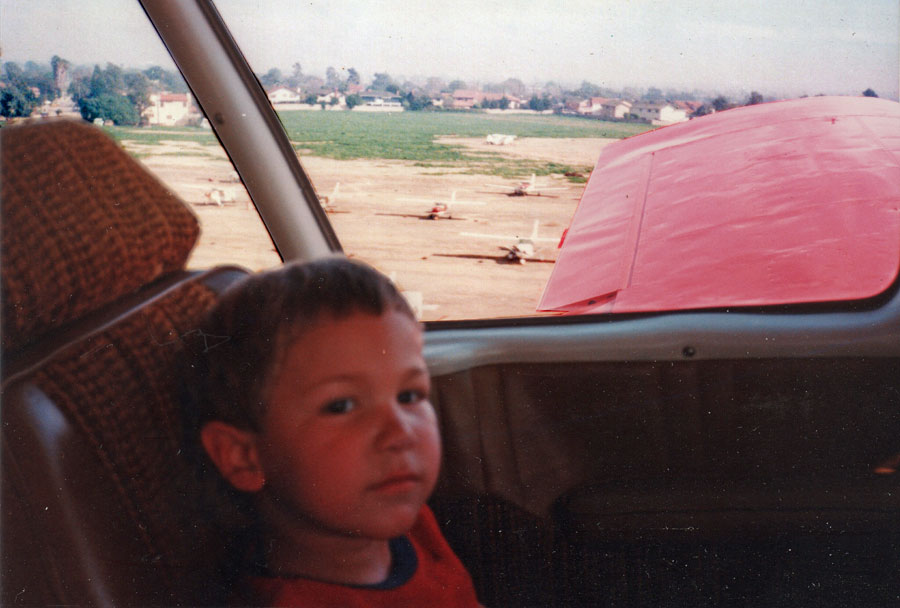 Travis & I on take-off in Jim Minear's Aztek.
Poor Travis isn't too sure about this flying stuff...
And yes, that is Old Pirate Lane at the top of Travis's headrest.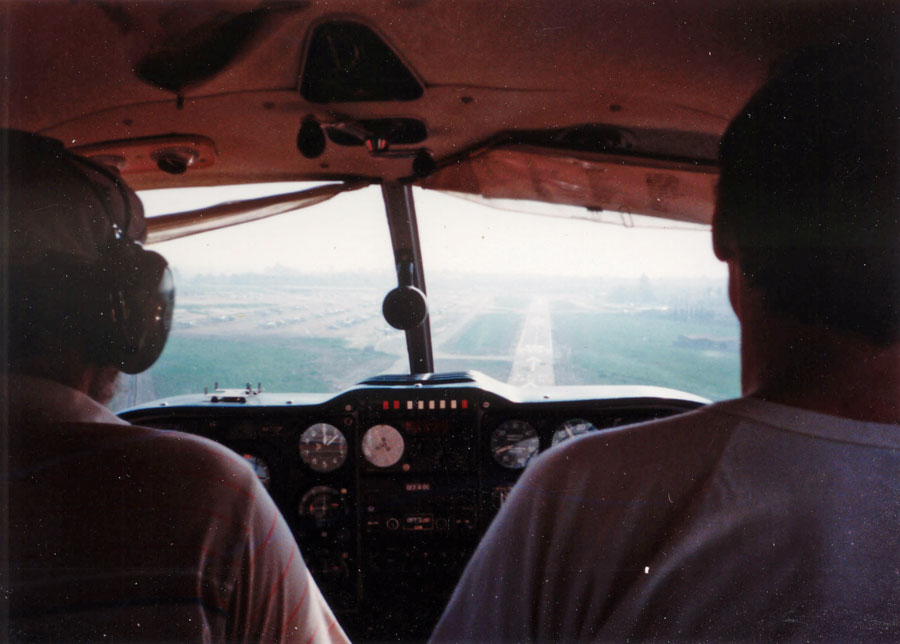 Jim Minear's approach to Meadowlark's L16 runway.
Overcast but OK to land.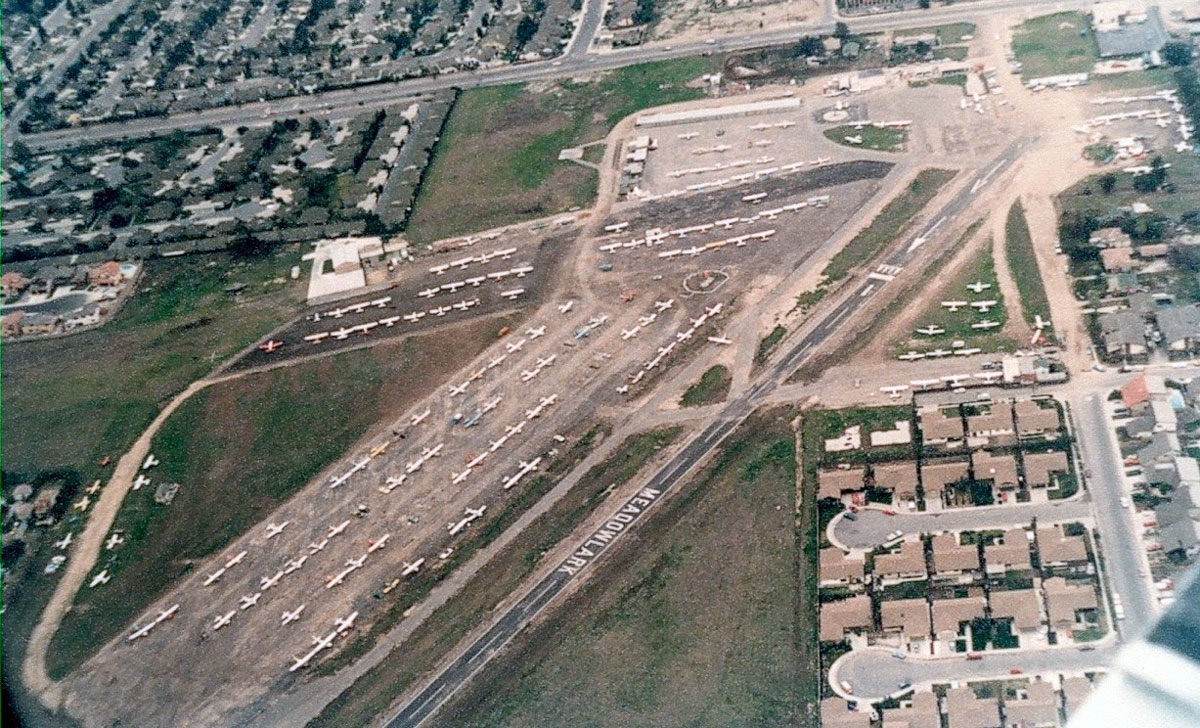 Could have been as early as 1978. Our end of Old Pirate is lower left.
Photo courtesy of Ralph Ricks.
----------------


| | |
| --- | --- |
| Mom & Pop Runyard & Marian Minear, 1989. | Now, who else has the Goodyear Blimp pull up at the end of their lane? |
NEXT
BACK
CONTENTS

Created 08/30/2012
Updated: 09/13/2013, 02/01/2016