OTHER PICTURES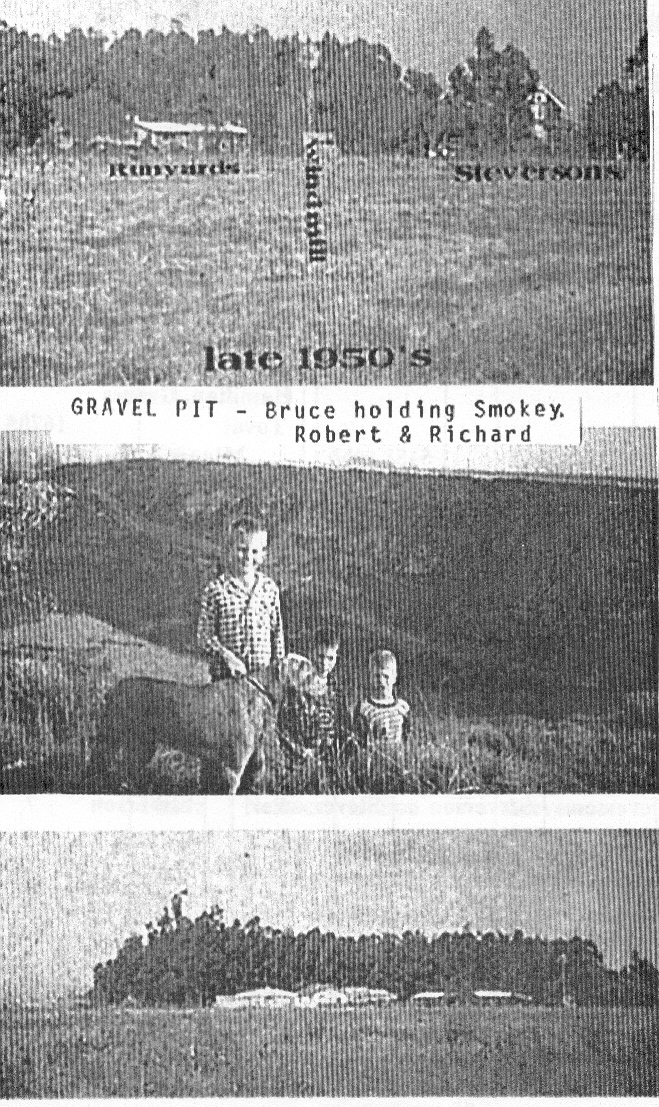 I will try to find higher resolution photos and post.
Most are scanned 35mm slides, some that have had major color shift ( red ).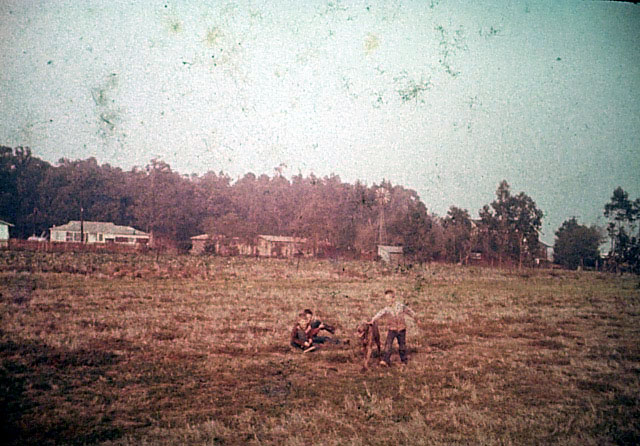 My brothers, Robert Richard & Bruce. You can see the windmill. The farm house is blocked
by the trees. Our home being built - center. Graser's on the left.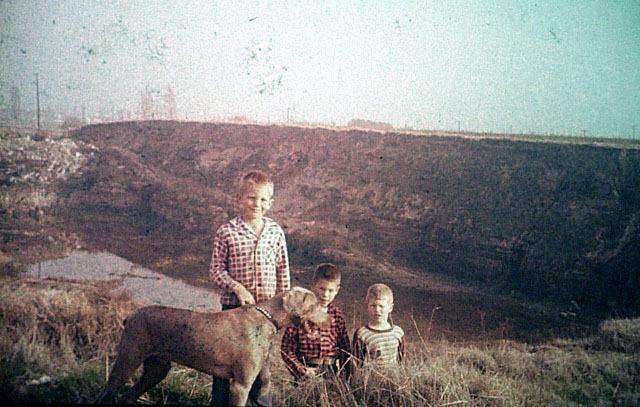 The famous Sandpit. Just a couple hundred yards to the South of our place.
60' deep. Sand/dirt was mined. After that, water filled the bottom of the pit.
Leaving us to make rafts and fish for crawdad's.
The camera is looking toward the golf course. That long ridge is now Fernhill.
Over the Sandpit's time, at least to kids died while tunneling into the soft sand cliffs of the sandpit.
They did not put a fence all the way around the sandpit until the 1970's.
You could just be walking along that end of the airport and drop 60' from level ground.
There was a narrow rabbit trail in the grass at the edge of the cliff, it was our warning that
one foot further was the cliff.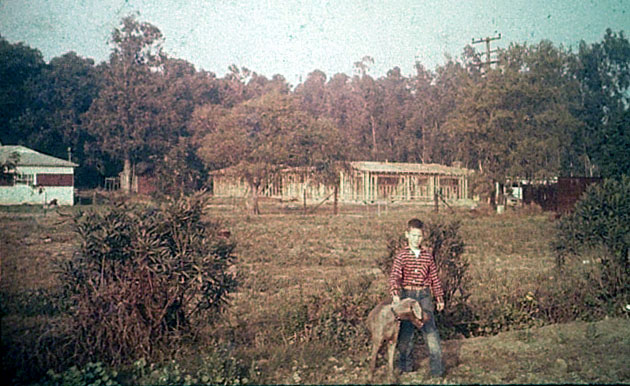 Brother Robert. Graser's house on the left. Ours being built, and if you look close, there's a little
red barn between them. Pop said he thinks it was a blacksmiths type of building because
of all the horse shoes he dig up near there while grading our property.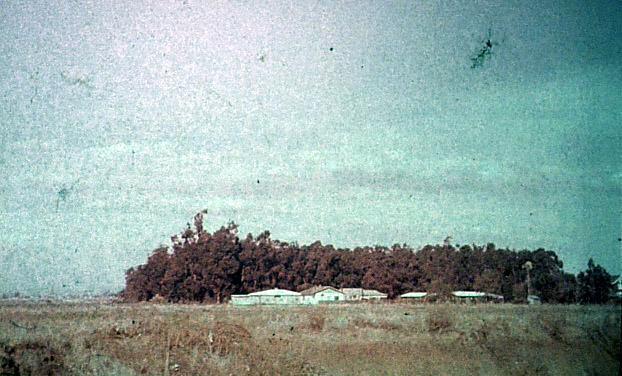 1958. From the Meadowlark Airport looking North at Old Pirate Lane and Sims grove.
Known later as Gibbs Park.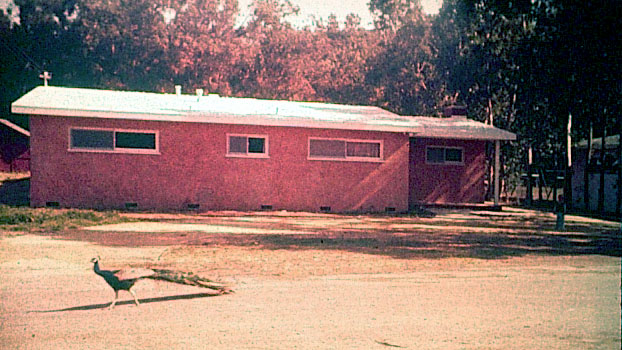 Runyard's 5451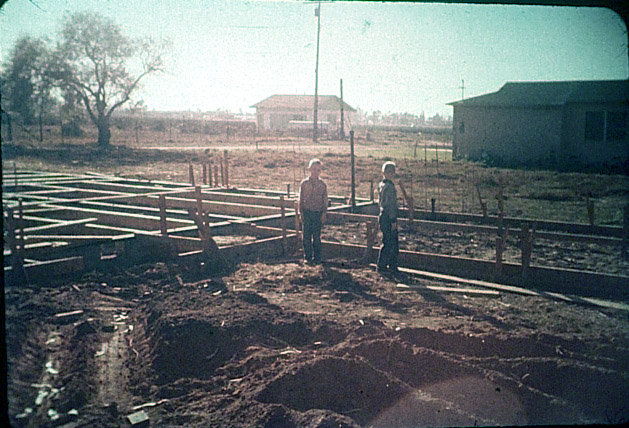 Bruce & Richard. 1958. There's the Pepper Tree!
And Graser's to the right. Youngblood's house behind the "now" moved water well.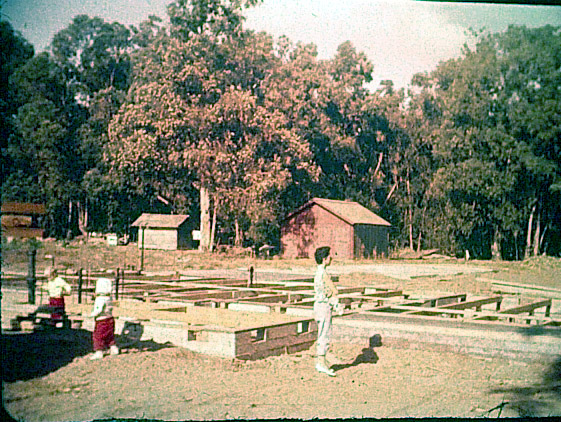 There's a good shot of the red barn on soon to be, Barnes 5441 property.
The barn stayed right there till about 1974.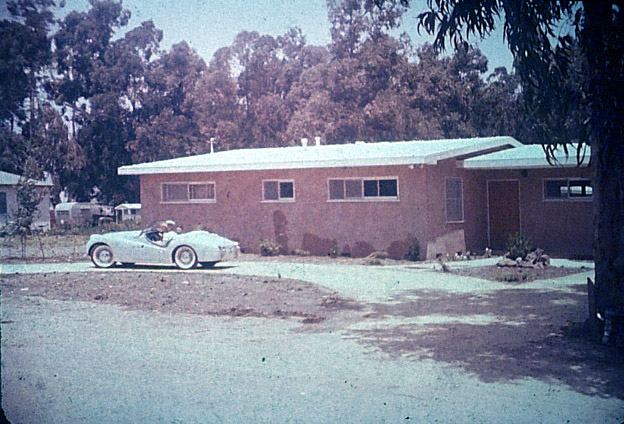 5451: Pop's Triumph TR3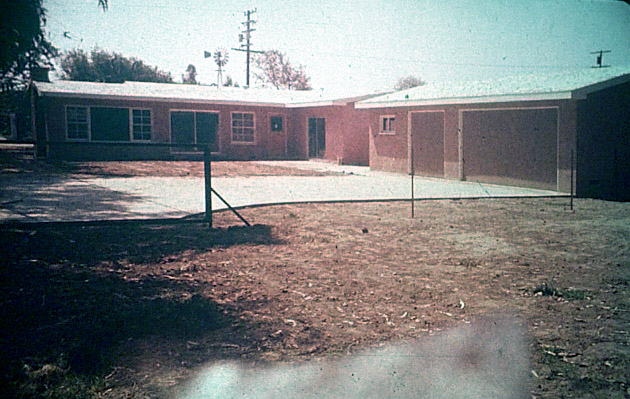 Our back yard. Oh, how clean it is!
Windmill center.
-------------------
I will try to upgrade these photos, rescan at high resolution, as time allows.
Updated 08/21/2012,
1/6/2017