SMITH 5452 / Graham Farm House
The farmhouse was sold to Ray and Maggie Picard. He was to be the new Fire Chief of Huntington Beach. Our new neighbors in #5452, were welcomed in 1968. There were four girls Mary, Antoinette, Elizabeth, Victoria and a boy, Andrew. As the children grew up, married and moved away, Ray and Maggie divorced and the house had to be sold. As daughter Elizabeth and her husband Carl were living in the house at this time, they devised a way to buy and stay in the old homestead, now painted white. Elizabeth worked tirelessly arranging for the movement of that big house, now with a #5452 Old Pirate Lane address.
She worked on obtaining the lot split; which was necessary so they could sell the rest of the property and payoff their parents and then be able to call the house their own. She did a fantastic
job and made all the arrangements for moving that large house. .It was an enormous undertaking.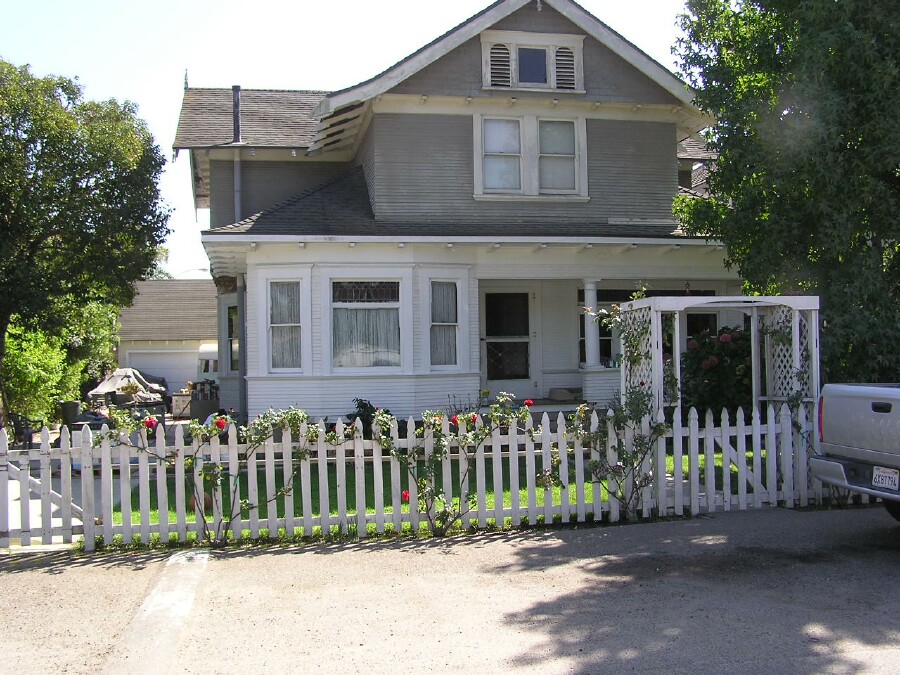 More of the 1906 Graham Farm House:

Book: 2004
Web: 8/26/2012
Updated: 5/01/2013