MEMORIAL DAY WEEKEND 2004

Page 3

DESERT SHACKS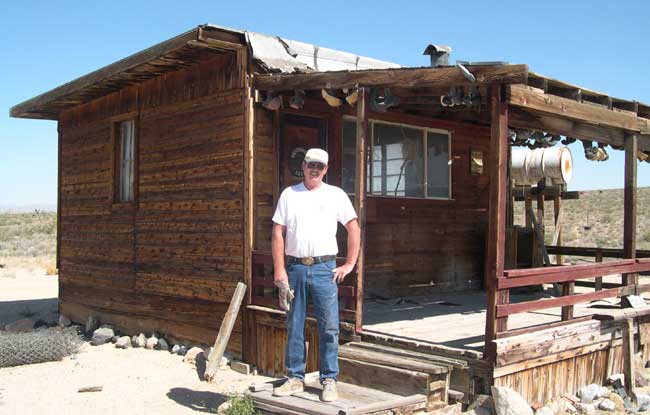 Mason's shack tour. He knows were the most interesting stuff is.
These little desert shacks are pure desert history. The people who
built and lived in these little one room homes were really roughing it.
Wood stoves for heat and nothing to keep them cool in the summer heat.
On the other hand, rent was cheap.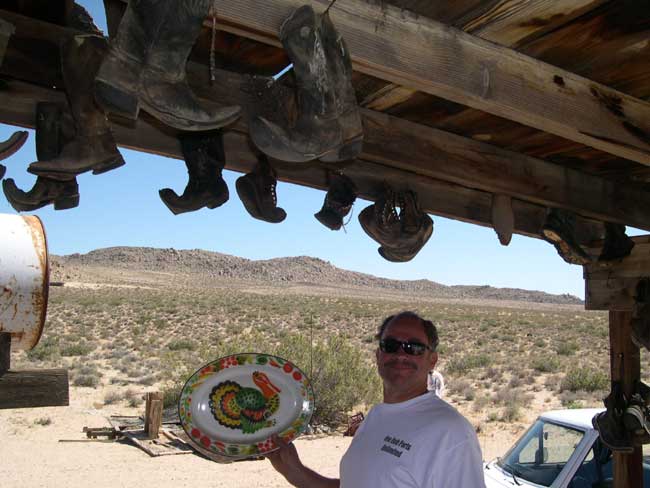 Eddie shows off a piece of early American dinner ware.
Nice shoe collection too.






Eddie & Norman pose in front of one of the many slightly run down homes.


Back to John's M/C, Buggy Adventure Steve's Place Index

Back to Main Runyard.org Index
June 12th, 2004
Updated June 12th, 2004, 1/10/2017

Formatted for 800 x 600 Display
1008