"Orchard Run"
Page 1
Steve's Place
John's Southern California Desert Buggy Adventures.
Buggy ride. The last ride of this season. 103ºF
temperatures this weekend marks the end of the season
for us. But we enjoy the outing, always.

Six buggy ride.
Left to right: Lisa, Scooter, John, George, Linda, Steve, Yvonne & Norm.
Mike and myself are on the wrong end of the lens for this shot.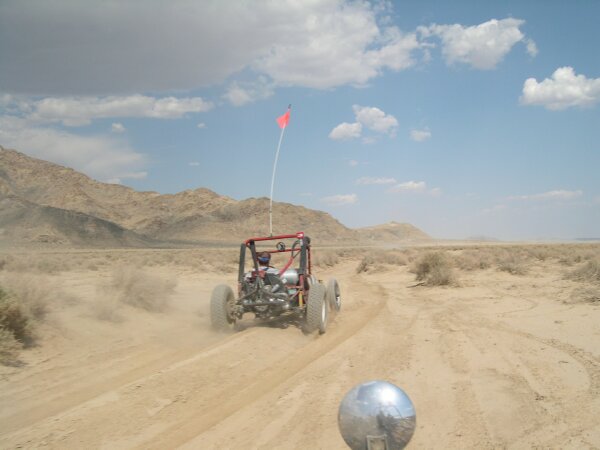 Mike and his "one eyed buggy".
Roads are smooth except where local off road races have been.
Can you say, "Whoop de do's"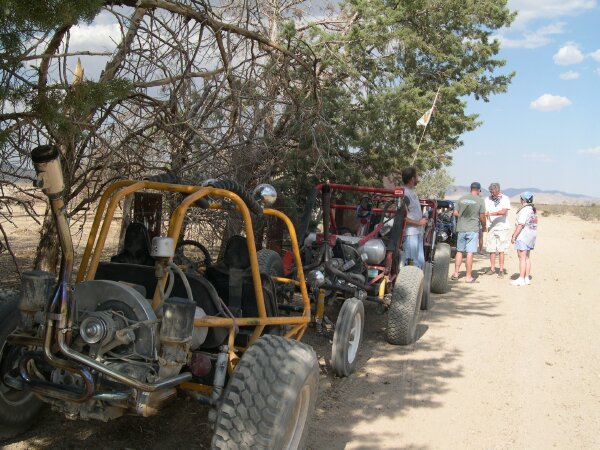 All stop. Glad there was shade for the buggies.
Nothing worse than a black seat sitting in 103ºF sun.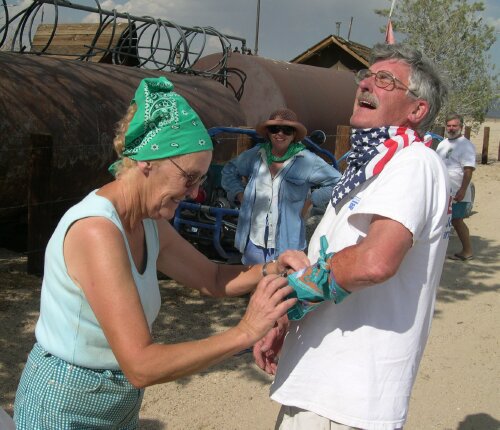 First aid on Norm.
After arrival at the orchard, Norm gets in a fight
with a barbed wire fence, and loses.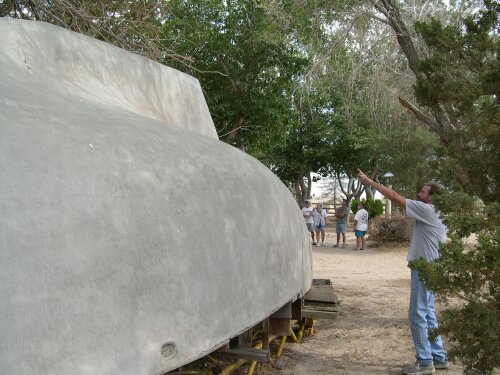 Mike spots a boat. What a hell of a place for a boat !
Back to John's M/C, Buggy Adventure Index

Back to Main Index
July 10th, 2003
Updated July 10, 2003, 5/11/2017

Formatted for 800 x 600 Display
0925